WeFinancial, operating under the domain wefinancial.io, is a financial brokerage firm that has recently come under scrutiny for alleged unethical business practices. This article aims to provide a comprehensive review of the firm, its operations, and the allegations against it.
About
WeFinancial is a brokerage firm that provides a platform for trading various financial instruments, including forex, commodities, and cryptocurrencies. The firm claims to offer a user-friendly platform, competitive spreads, and high-quality customer service.
Allegations of Unethical Practices
Despite its promising offerings, broker has been accused of several unethical practices, which have raised red flags among investors and regulatory bodies. These allegations include:
1. Lack of Transparency
Transparency is a crucial aspect of any financial institution. However, broker has been accused of lacking transparency in its operations. The firm does not provide clear information about its regulatory status, ownership, or physical location, making it difficult for investors to ascertain its legitimacy.
2. Aggressive Marketing Tactics
Several customers have reported that broker employs aggressive marketing tactics, including unsolicited calls and high-pressure sales tactics. These practices are often used by fraudulent firms to lure unsuspecting investors.
3. Difficulty in Withdrawing Funds
One of the most serious allegations against broker is the difficulty in withdrawing funds. Numerous customers have reported that the firm makes it extremely difficult to withdraw their funds, with some even claiming that their withdrawal requests have been outright ignored.
Regulatory Warnings
In addition to customer complaints, broker has also attracted the attention of regulatory bodies. Several financial regulators have issued warnings against the firm, advising investors to exercise caution when dealing with it.
1. Financial Conduct Authority (FCA)
The FCA, the financial regulatory body in the UK, has issued a warning against WeFinancial, stating that the firm is not authorized to operate in the UK.
2. Australian Securities and Investments Commission (ASIC)
The ASIC has also issued a warning against WeFinancial, advising Australian investors to avoid the firm due to its lack of regulatory compliance.
Conclusion
Given the numerous allegations and regulatory warnings against WeFinancial, it is advisable for investors to exercise caution when dealing with the firm. It is always important to conduct thorough research and ensure that a brokerage firm is transparent, reputable, and regulated before investing your hard-earned money.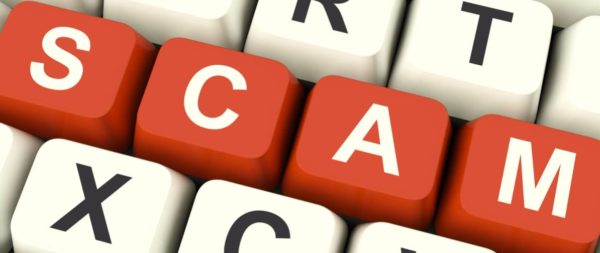 Site: wefinancial.io